Heavy-Duty Towing, Miami
Are you in need of a heavy-duty tow in Miami? If so, you have come to the right place. We have been named the best source for all of your towing needs because we hire experts, have the lowest prices, and the fastest response times. We know how to handle oversized vehicles without a problem or hesitation. Our drivers are all qualified and have been trained on how to properly hook up and tow your RV, tractor, bus, or trailer. No matter what type of towing services you need, we are here to help. Call Heavy Duty Towing Miami now to receive a quote.
We are proud to be able to say that we serve the local Miami area and beyond. Our drivers work quickly to respond to your location, so you are not stuck on the side of the road without help. You can count on us and we operate 24 hours a day, 7 days a week, for your convenience.
We Have the Best Miami Heavy-Duty Towing Drivers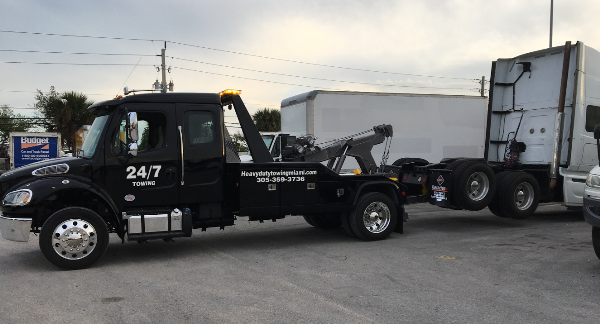 You know that driving a heavy-duty truck takes patience, knowledge, and skill, well, the same applies to towing a heavy-duty truck or trailer. You should never work with a driver who cannot furnish his credentials to you. All of our drivers are experienced, trained, insured, and licensed to tow your truck or trailer. Trusting someone who isn't trained can have devastating effects on your truck and lead to a hefty repair bill.
When you work with us, you will be able to rest easy knowing that our drivers know how to properly operate all hydraulics on the truck and they can lift and lower your truck with ease. We make sure that the truck is properly hooked up, so that it does not sway. Our drivers will complete an inspection of the truck once it is hooked up to ensure that it is done properly and there is no chance of damage.
If you are looking for the best heavy-duty-towing company in Miami, now is the time to call us.
Cheap Heavy-Duty Towing - Miami
If you have been looking for heavy-duty towing that is affordable, you don't have to look any further. Sometimes, tow services are expensive because the company knows you are in need and they figure they can get away with it. When you work with us, you have nothing to worry about. We have priced our service so low that you will be impressed.
When you call us to receive a tow, our team members will provide you with a quote over the phone, so you will always know how much it will cost and you will not be surprised. In addition, we allow you to choose where your heavy-duty truck will go.
Call Today for a Heavy-Duty Tow
If you are looking for a heavy-duty tow company in Miami, now is the time to call the experts at Heavy Duty Towing Miami. We are ready to work closely with you and provide you with the services you need. Call us now and we will dispatch a driver to your location.